#IStandWithBrett: 87 Long-Time Female Friends & Colleagues Stand Up For Kavanaugh
Here's the news you need to know on this Friday, September 21, 2018.
#IStandWithBrett
At a press event held earlier today, 87 women who've known him throughout his life stood up for Judge Brett Kavanaugh attesting to his integrity and character.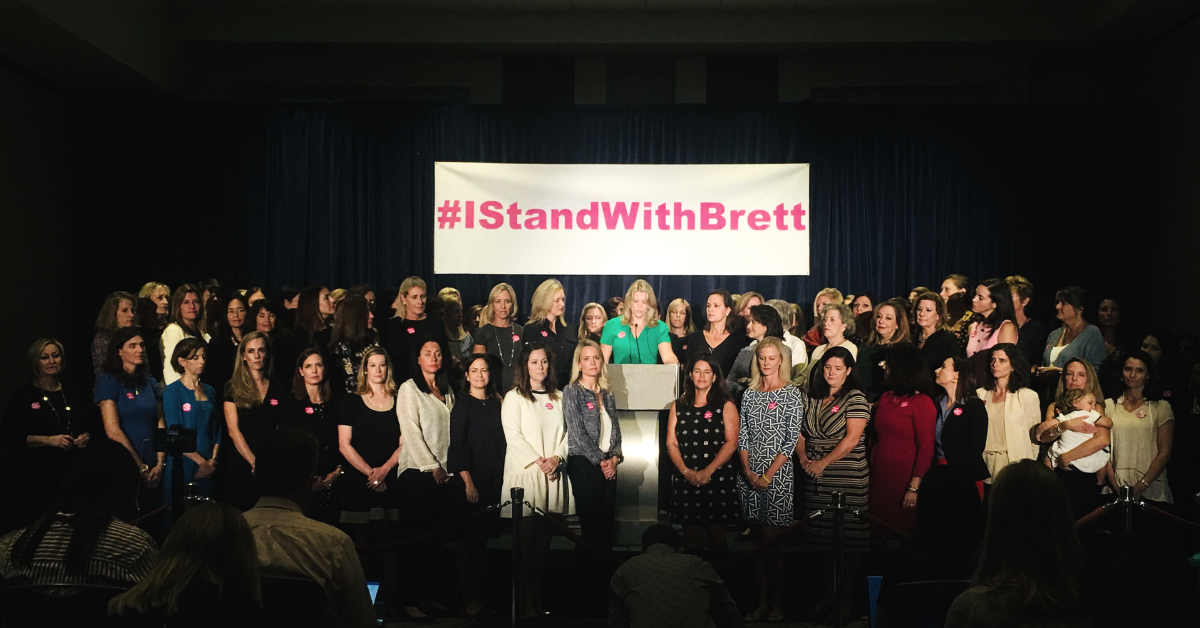 CNN Politics:
https://twitter.com/CNNPolitics/status/1043163977725882368
Erik Wasson of Bloomberg News:
https://twitter.com/elwasson/status/1043162380828585986
Ryan Saavedra of The Daily Wire:
https://twitter.com/RealSaavedra/status/1043171974569177089
McConnell: Kavanaugh will be on Supreme Court "in very near future"
Senate Majority Leader Mitch McConnell said that Brett Kavanaugh will be on the Supreme Court "in the very near future" even as President Trump's nominee faces a sexual assault allegation.
"You've watched the fight, you've watched the tactics, but here's what I want to tell you: In the very near future Judge Kavanaugh will be on the United States Supreme Court."
https://thehill.com/homenews/senate/407761-mcconnell-kavanaugh-will-be-on-supreme-court-in-very-near-future
The Senate is unlikely to grant Christine Blasey Ford's request for Kavanaugh to testify first
Republican Senators initially set a hearing for both Judge Kavanaugh and Ms. Blasey Ford to address the allegations for Monday, September 24. But the Senate Judiciary Committee is unlikely to grant Christine Blasey Ford's request to require Judge Brett Kavanaugh to testify first, according to a senior Senate staffer.
https://www.washingtontimes.com/news/2018/sep/21/senate-unlikely-grant-christine-blasey-fords-reque/
Keep up with top conservative & legal experts on Twitter:
@SCOTUSBrief 
@JCNSeverino 
@GayleTrotter 
@EdWhelanEPPC 
@JudicialNetwork 
@confirmkav 

Please visit: http://confirmkavanaugh.com for the latest news and information on Brett Kavanaugh.